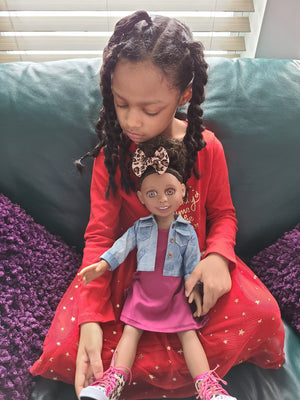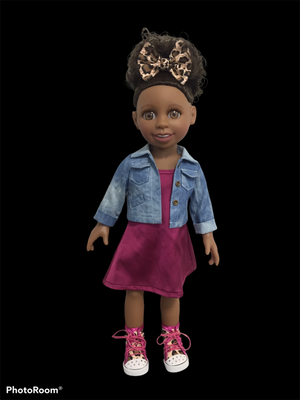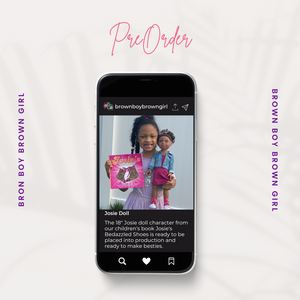 Our Josie doll is part of our Josie's Bedazzled Shoes Collection. Josie is Brown Boy Brown Girl's first and beloved character from our children's book titled Josie's Bedazzled Shoes. Josie will make the perfect after Christmas gift for children and bestie. 
This doll is a presale item
. As soon as we get 50 orders for our dolls, the doll will be put into production. Once it's in production it will take 30-40 days to make and about 30 days to ship.
We expect to ship our first shipment in
February
 2023
.
If the dolls arrive before February, the dolls will be shipped ASAP.
FREE Shipping!