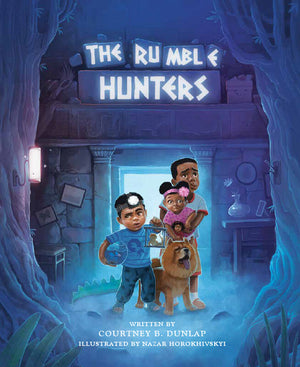 Are you ready for an exhilarating bedtime adventure?!

For the courageous Rumble Hunters, the things that go bump in the night don't stand a chance! When James, their fearless leader, hears a curious rumble in the middle of the night, he embarks upon a late-night mission to "hunt that sound." Along the way, he gathers a heroic band to aid in his quest. It's hard to know who or what will be found, but one thing's for sure — there's fun to be had on this rip-roaring adventure.

Author: Courtney B. Dunlap

Illustrated by: Nazar Horokhivski
Such a cute book!
We purchased The Rumble Hunters and my kids loved it, my son especially! We love seeing representation in books and getting a support a small black owned business is just icing on this fabulous cake!